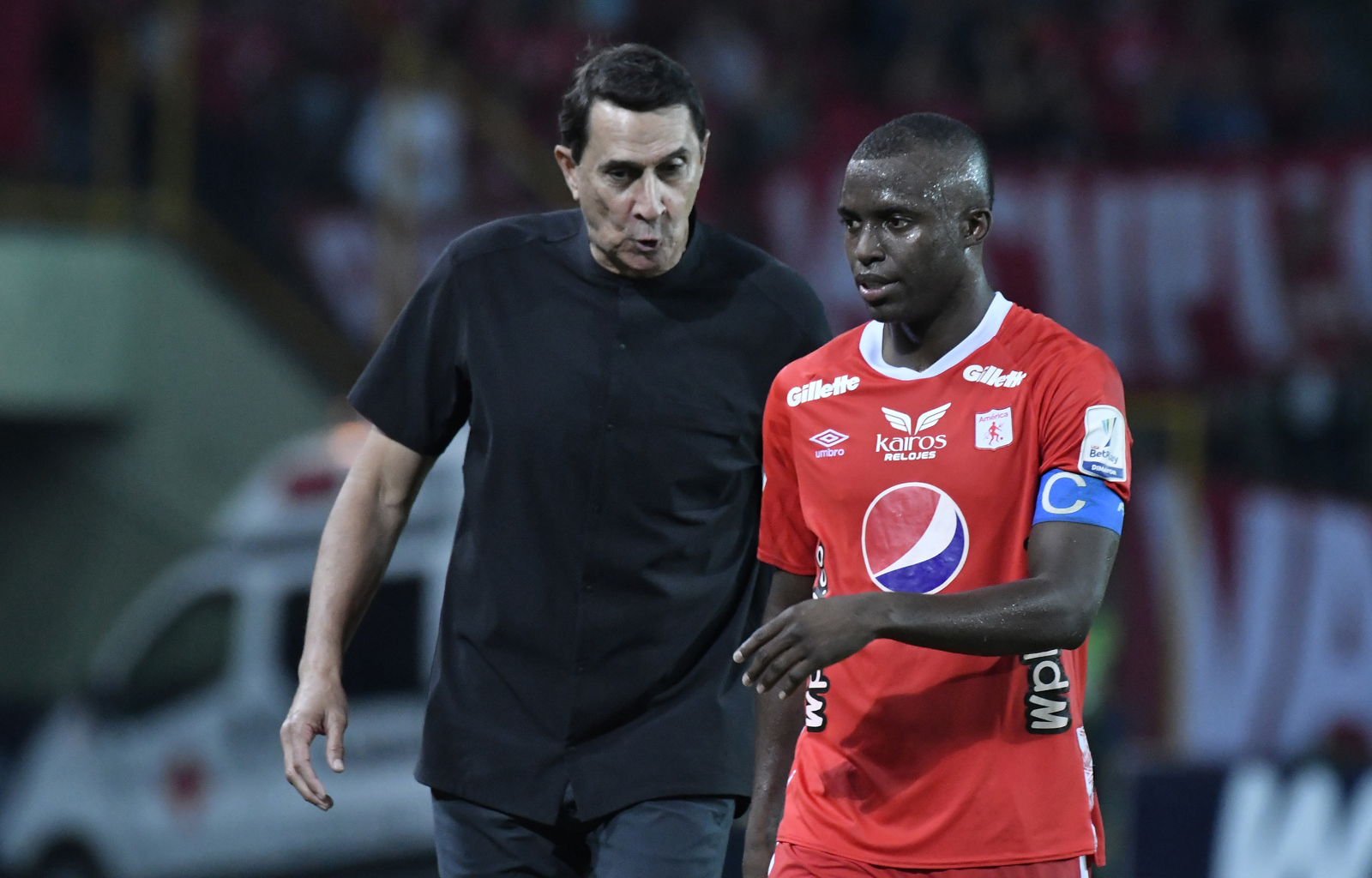 {0} min. reading time
"My father always told me this and it's something I never forget: the more you know, the less you're going to suffer."
This phrase echoes again and again in the head of Colombian footballer Luis Alejandro Paz.
The words of his father, Luis Ángel Paz, when telling him off for getting bad marks at the Perico Negro School in the town of Puerto Tejada, in Cauca, left a mark on him and became a kind of motto in his professional life.
Today, at the age of 32, having become one of the stars and captains of América de Cali, Paz feels proud of having followed his father's advice. As well as his success as a player, he has already managed to obtain two university degrees: he is an electrical engineer and a public accountant. And as if this were not enough, he is doing a third university course, a master's degree in sports administration.
"You look back over your life and I'm proud of having taken advantage of the opportunities football has given me to study at the same time. Usually, when a footballer retires he has two options: to stay in football or to look after his investments. In my case, fortunately, studying has given me many more options; I have other educational resources," the midfielder said in an interview with FIFPRO. From the very beginning Paz was sure of how important education was going to be in the course of his life. Indeed, each time he signed with the three major clubs in his career, Deportes Quindío, Deportes Tolima and América de Cali, he always presented his future employers with the same clause in his contract: that the club he was joining should pay the costs of his university studies.
He has also benfitted from a study fund set up by ACOLFUTPRO, the organization that represents footballers' rights in Colombia. The fund provides financial support for footballers to take academic courses.
"I hired a hall to give a talk for my teammates on their financial security. Even the manager was there"
From his earliest days as a professional Paz knew that he would have to combine his life in sport with his academic life. "I saw my father working as a car mechanic on wheel alignment machines and studying in the evenings. That's what made me determined to follow his example. The first thing I did was to qualify at the age of 22 as an electrical and electronic engineer", he explained.
But he was not content to leave it at that, so from 2015 to 2018 he took the degree course in accountancy at the San Martín University Foundation.
Paz was already in the Colombian first division with Deportes Tolima, so combining his work as a player with his studies was an enormous challenge. "People gave me a lot of help to pass the degree, including the coaches, who sometimes let me arrive late at a pre-match preparation, and even the university, which extended the deadline for an exam when it clashed with a match. "There were even very funny cases, like one day when we were travelling to a game and there was no signal on the bus to take a mid-term exam on Labour Law. I moved closer to the driver to see if I could get a connection. My teammates were killing themselves laughing."
To qualify as a public accountant, Paz presented a degree project based exclusively on his experience: financial and accounting security in the life of a footballer. So he then became a kind of financial adviser for players and staff at Deportes Tolima.
"I even hired a hall to give a talk for my teammates and many of the club's employees on their financial security. Even the manager was there. Many of them came up to me and asked me why some withholding was being made from their pay, why this other money was missing, and I helped them to understand the figures in their contracts."
"For a footballer it's essential to always be financially secure. There are many options, from real estate to buying shares. There are many safe forms of investment that can give you an income and financial security for the future."
"Paz's future ambitions include becoming president of the Colombian football league"
Currently, with his course in Sports Administration underway, Paz has ambitious plans: to create a financial advisory company for professional footballers and to become the president of Dimayor, Colombian football's premier league.
So as he enters the final stretch of his career as a player, this midfielder is constantly grateful to his parents for drumming into him the importance of studying, as well as playing football.
"In football there are a lot of things that can affect you or lead to things not working out the way you want. And that's when the problems begin. But what you're left with in the end is your education. Having a wider scope for action because you've studied."