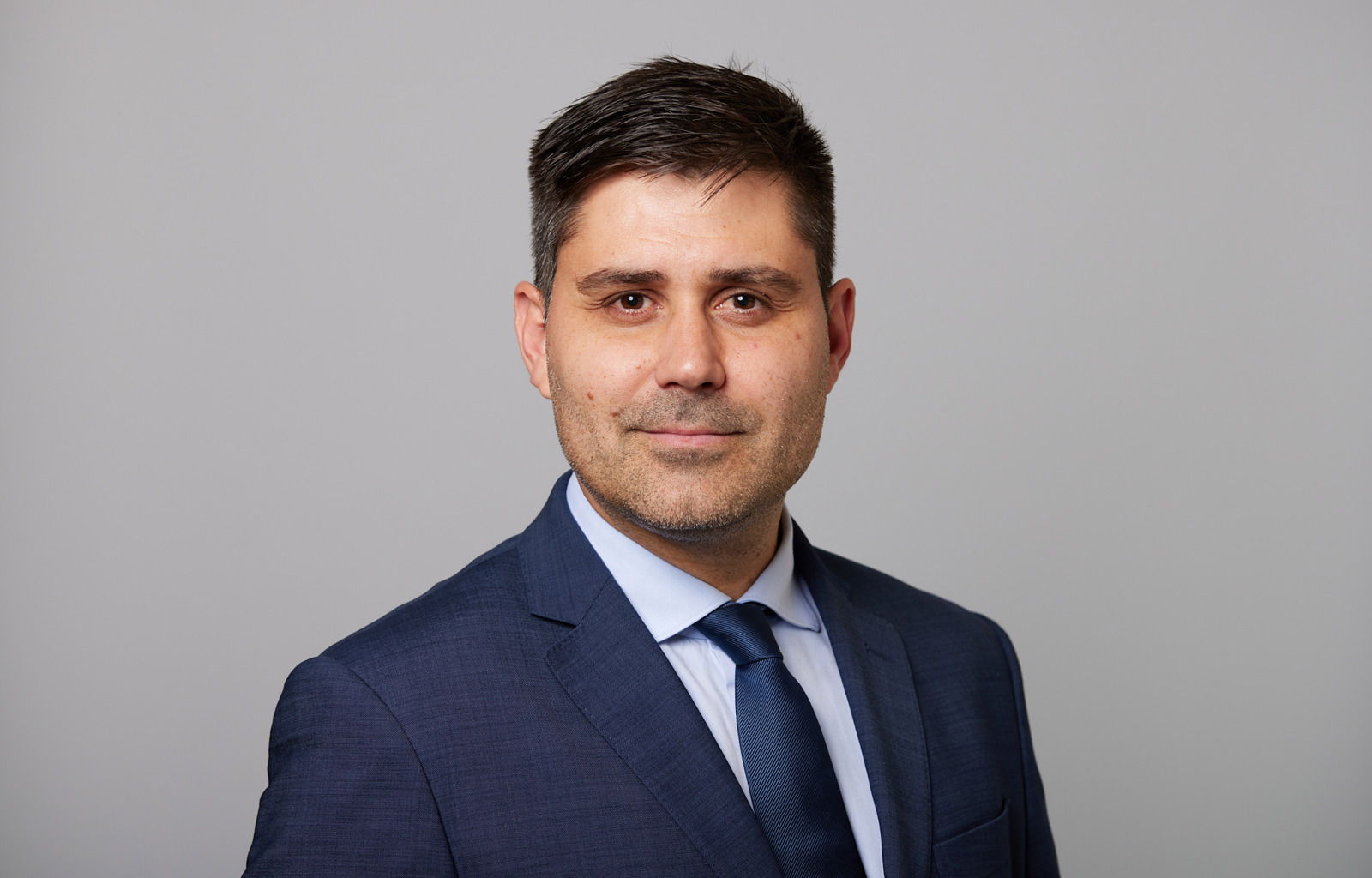 {0} min. reading time
FIFPRO President David Aganzo reflects on European transfer window


Leading players seeking to move as free agents is a positive trend


Pressure on players is a massive concern
Big spending on transfers shows that football is recovering financially after the Covid-19 pandemic – but the abusive treatment of some clubs towards players has been shameful, according to FIFPRO President David Aganzo.
As a player, Aganzo made more than 250 appearances in La Liga and the Spanish second division, as well as having various stints in Israel and Greece.
The FIFPRO President sat down to discuss the recent European transfer window and explains why high-profile players moving as free agents is a positive trend.
The spending on transfers in the richest league – the English Premier League – is at a record high, passing the previous high in 2017. What does this say about the resilience of the elite game after Covid-19?
David Aganzo: It shows the business of professional football remains strong at the top end of the game even after the pandemic and the talent of players is in more demand than ever. It is the players who drive success on the pitch, and help clubs and teams earn the financial rewards off the pitch. It is important that the money generated in the game is distributed fairly and we recognise that players should be fairly rewarded for their leading role.
Are you surprised that other championships cannot match the financial strength of the Premier League?
Only a little! It's important to remember that money does not always rule in football. In Spain, for example, they can be proud of the amazing record La Liga clubs have had over the last 15 years. It shows the value of good long-term planning and organisation.
We have seen cases of several clubs trying to force out players who are under contract. What is your view on that?
This is one of the most shameful aspects of irregular, and often abusive, pressure by clubs on players. It's something we have seen for a number of years. Every transfer window, we see cases of clubs trying to push out players and trying to default on the salaries they agreed and signed in their contracts. According to FIFA's data, the number of claims at its Dispute Resolution Chamber have risen each year over the last five seasons on record (*) and we aware of many cases in this window already. There are also claims by players in medium and small leagues who are owed wages, or are the victims of other contract breaches by their clubs. Solutions must be found to stop this type of abuse. What is FIFPRO's role in these kind of cases?
FIFPRO's 66 affiliated player unions help individual players who need legal support. Much of this work goes under the radar but it is incredibly important. The legal departments of the different unions around the world are extremely busy for much of the year and provide excellent aid to players when they need it the most. On a global level, FIFPRO is working to tighten the rules around transfers to make sure players are properly protected against the bad faith of some clubs. At the beginning of this transfer window we issued, for example, a transfer warning for certain markets. We are pushing to update FIFA's disciplinary code so that clubs and officials are severely sanctioned for the confiscation of travel documents with the intention to make foreign players waive salary arrears. Unfortunately, this is just one of the abusive strategies employed by a minority of clubs.
What is your advice to players and what can they do in such situations?
The pressure on players in their sporting and private life is extreme in these situations. The treatment by some clubs is often unworthy of any employer-employee relationship and violates basic human rights. For the players, it is important to remember that the law and related employment protection are, in the vast majority of cases, on their side. All the unions are here to support the players and their agents in these situations, both in legal and personal matters. Sometimes, of course, players have their own lawyers and agents who provide an excellent service – but I can say from experience national unions have expertise that is second to none. In the end, it is up to the player to decide who to turn to.
During this window, there have been many high-profile players who have been able to move as free agents. What is your view on that?
We fully support a free market where players are able to move between clubs without a transfer fee. It means they are able to command a salary that reflects their true market value and is not diminished by a transfer fee. During this window alone we have seen players including Luis Suarez, Gareth Bale, Paulo Dybala, Paul Pogba and Antonio Rudiger move between clubs on a free transfer. In any other industry, workers have the right to move between employers freely and without barrier and football should be no different. This is a refreshing and positive trend and long may it continue. Indeed, when you look at the whole sample of players and not just the elite, our data shows a larger percentage of players move clubs without a fee.
A final word on the schedule players face this season with a World Cup in the European winter. What will their season look like and does this have an impact on the transfer window in January?
It is going to be very challenging for World Cup players. They not only have to cope with a large volume of games but also with long-distance travel and sudden changes in time zone and temperature. It's important clubs and federations do everything possible to protect the mental and physical health of players. We must introduce mechanisms to help protect these players against a calendar that, at the pinnacle, has become too congested. I am sure players will put on a fantastic spectacle. Let's enjoy it, but let's not forget the mental and physical toll. For the transfer window in January, we will likely see more activity than usual as clubs make adjustments to their squads and players use the opportunity of the World Cup to take the next step in their career.
(*) In the year to June 2021, the number of claims at the FIFA Dispute Resolution Chamber rose 25 percent to 1,187, the fourth straight increase. The chamber deals with disputes by players who are playing for clubs abroad: it also deals with a lesser number of complaints by clubs against players.