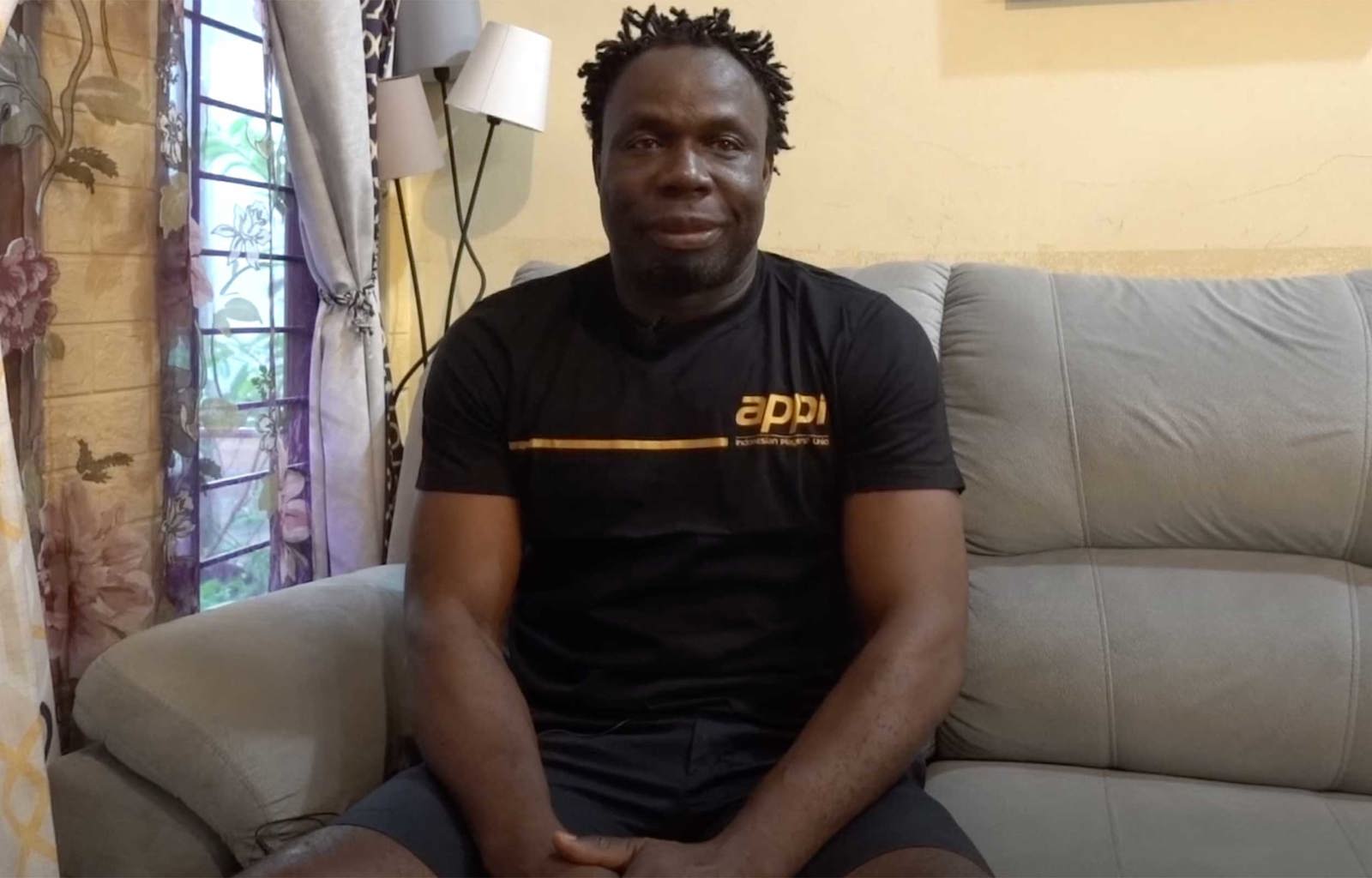 {0} min. reading time
Cameroon-born Marc Orland Etougou suffered non-payment in 2013 from Indonesian club Persiwa Wamena


Even though FIFA DRC ruled in Etougou's favour in 2015, the 41-year-old has still not received his salaries


Despite the order of FIFA Disciplinary Committee to relegate the club, Persiwa still haven't paid the money owed to the player
Marc Orland Etougou has been seeking justice for 10 years.
Now 41 and retired from football, the Cameroon-born former midfielder first arrived in Indonesia in 2004 when he signed for top-flight side PSM Makassar.
Etougou, who today holds Indonesian citizenship, remained in the country playing for the likes of Mojokerto Putra, Persegi Bali, Mitra Kukar Tenggarong, Persih Tembilahan and Perseru Serui.
But it was during Etougou's time at Persiwa Wamena, his final club as a player, where he was the victim of non-payment in 2013.
"I contacted the management of Persiwa and I received no response," said Etougou of the non-payment. "They even threatened to deport me. After I heard that threat, I brought my case to FIFA."
On 10 February 2015, the FIFA Dispute Resolution Chamber ruled in favour of Etougou and issued a decision, ordering the Persiwa club to pay the overdue amounts to the player.
To this day, however, Etougou is still waiting on unpaid salaries despite the order from the world football's governing body.
"The last time I communicated with Persiwa was in 2018 but they stated that the management was replaced by a new one. I found difficulties in getting the new management's contact details."
Like Etougou, FIFA also tried to make contact with the new management of Persiwa. On 28 November 2018, FIFA sent a letter to PSSI, the Indonesian Football Association, reminding them to enforce the FIFA DRC decision, to make sure that Persiwa complied with the overdue payment.
The following day PSSI sent a warning letter to Persiwa, who are yet to acknowledge or enforce the DRC ruling.
"Until today, honestly, I know nobody from the new management of Persiwa Wamena," said Etougou.
After sending reminders to the club to execute the 2015 decision, FIFA Disciplinary Committee handed down a decision on Persiwa Wamena to be relegated to the next lower division in the national league system for the 2022/23 season. Indonesian player union APPI sent a letter to PSSI, asking for a follow-up to the DRC and FIFA Disciplinary Committee decisions against Persiwa.
"After I read this letter, I contacted APPI," said Etougou. "They tried to help me and brought this case to PSSI yet, still, there was no feedback regarding my unpaid salary."
Continuing the fight for justice
For nearly 19 years, Etougou has lived in Indonesia, where he is now a citizen. "I met my wife and got married here. I have two children. Soon my Indonesian ID will be issued.
"I have retired from football and I now work together with my wife. We do every possible thing to feed the family and continue this journey."
Though it's been 10 years since suffering non-payment, Etougou is still fighting for justice and calling for the national association to play their part.
"I think PSSI has to be fair," he said. "They can't always defend the club – they need to defend the players also. They need to bridge this case; they need to ask Periswa and I to sit down together.
"Since I brought this case to FIFA, PSSI has never invited me nor Persiwa Wamena to discuss together finding a solution for my case."
Etougou is hopeful that a newly elected PSSI chair and management committee will help his case.
He said: "I think PSSI has the ability to contact and order the club because until today I couldn't find a way to contact the new management of Persiwa.
"My hope for the new PSSI chairman and management is to be able to help me and my case."
The FIFPRO Legal Conference will take place at FIFPRO House in Hoofddorp, Netherlands on 15-16 March, where a range of ongoing issues relevant for union legal counsels at domestic and international level will be discussed.