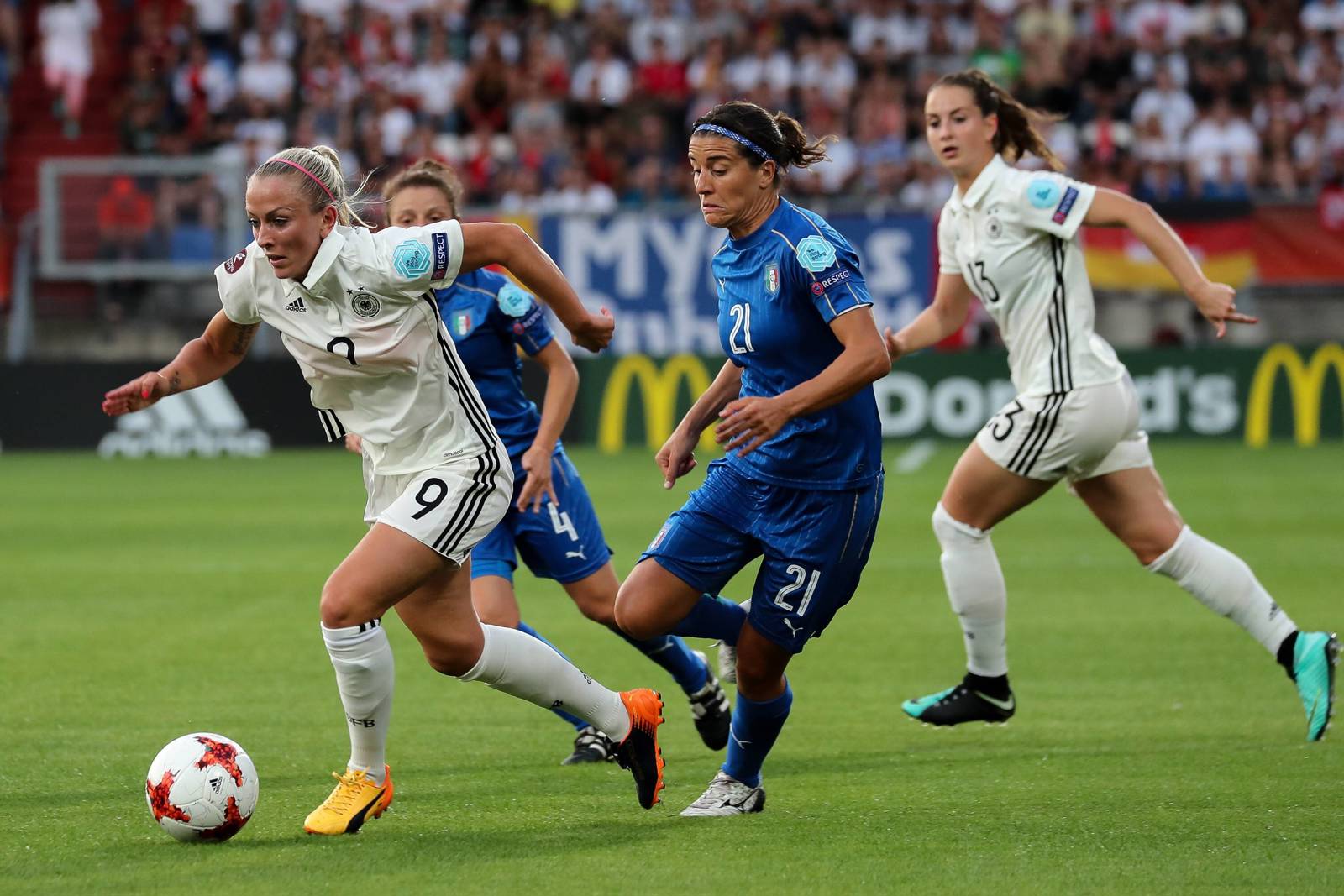 Marta Carissimi retired from her career as a player last year aged 33, but has by no means left football.
Instead, she has set up her own business as a sports marketing consultant and is one of 14 inspirational women participating in our Ready to Board Programme.
The former Italy international played for Inter, Fiorentina and AC Milan, among other teams, and had a stint in Iceland. During an impressive 18-year career, she obtained degrees in sports management and engineering – all while working for her father's electrical contractor business in Turin.
Now she is turning to new challenges, and as a board member of the Italian federation's women's football division, she is determined to continue making a difference in the game.
What set you on the road to your current career path?
For me women's football embodies the purest values of sport, and beyond the pitch it represents passion, determination and women's empowerment. So, I have created a job around this for myself. I arrange partnerships with companies to invest in these values and women's football, and I currently have lots of projects on the go, including one with Nintendo which I'm particularly excited about.
As someone with 18 years of experience as a player, I want to support the next generation. Not just in terms of professional status - which is to be introduced to women's football in Italy next year - but by providing better facilities, adequate health care, youth development programs and a self-sustaining structure. I want to make a real difference for women footballers and I'm going to start with Italy.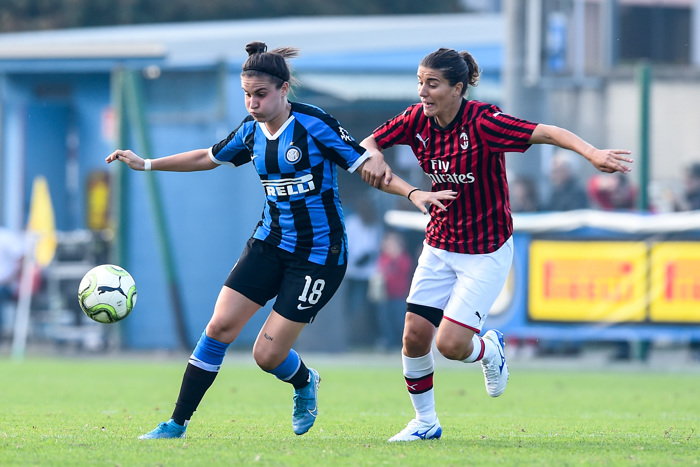 What was your greatest achievement as a player?
For women's football in Italy, the fact that female players will be counted as professionals as of 2022 is a huge achievement for every single person that has played the game as an amateur – our work and dedication has paved the way, and it is a moment I will take great pride in.
Personally, I realised the impact I had upon the game when I retired last season. I received a lot of communications from both teammates and opponents to say that playing with me was an experience that they valued.
For me that was the greatest victory of my career because, as much as trophies are important to every athlete, it's not what you take from the game that you'll be remembered by – but rather what you leave behind.
Are there any skills that you learned as a player that are applicable to your work today?
I would say one of my strongest assets is my knowledge of the game, and not just the workings of the top leagues or the national team, but every level that leads up to that.
Women's football is constantly evolving and I'm always up to date with the latest news and developments across every aspect of the game. As a player I established a true passion for the world of women's football, and in my experience, that's just as useful off the pitch as it was on it.
"It's been great meeting all these women who are so passionate and driven - it's opened an incredible dialogue"
How do you think that the football industry will benefit from a more diverse leadership?
I think diversity is so important at an executive level, as it allows projects and issues to be approached from different standpoints. Working with people with varied backgrounds and experiences from our own helps to promote an open mind and a broader understanding of the industry that we're working in.
When I first started playing in Iceland I was exposed to not only a different culture, but a completely new perspective of the game. Play was so much more physical, while in Italy we paid more attention to technical skills – it wasn't better or worse – but just a different approach.
I adapted, and when I came back to Italy I did so as an improved player with a more rounded skillset and vision of the game. I think that's what every company and industry needs – to learn and be guided by different experiences in order to piece together the full picture, and achieve better results as a consequence.
How have you found the Ready to Board course so far?
It's been fantastic. Even after the first two weeks I've picked up so much that is going to be invaluable to my career – not least of all the self-confidence that I've developed as part of the course.
It's been great meeting all these women who are so passionate and driven in their work, and it's opened an incredible dialogue. I even recognised some of the participants from my playing days. Diana Matheson and I used to come head-to-head in midfield during the Cyprus Cup while she was representing Canada – she's very technical and clever, both on the pitch and off!