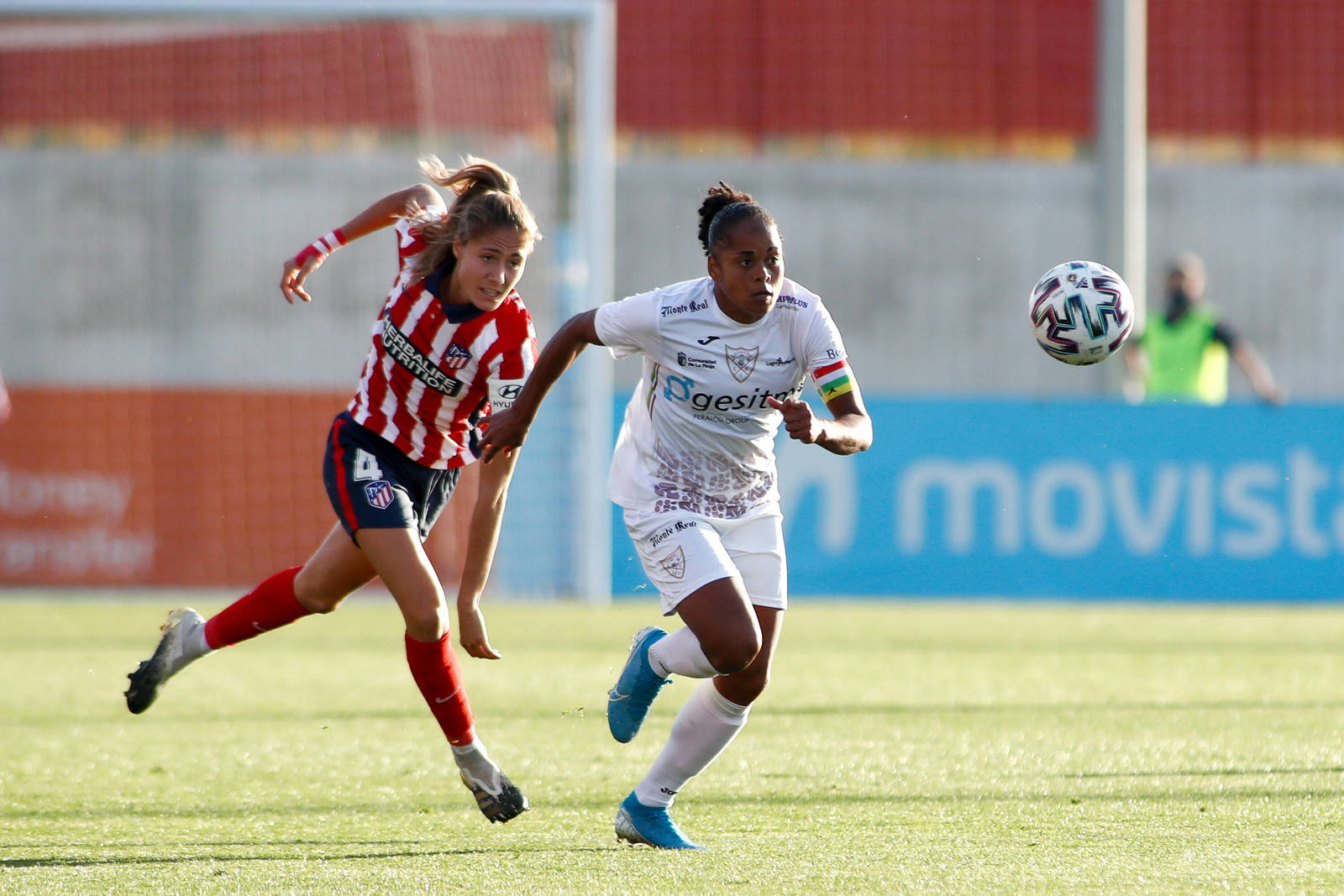 Jade Boho, who plays for EdF Logroño in Spain, is among women footballers who will benefit from the country's first professional league.

From next season, alongside the men's La Liga will be the women's Liga Ellas.
The Spanish government last week approved the change. The league's 16 teams will be legally bound to provide the same basic conditions as men's footballers, helping to improve everything from training to travel.
The breakthrough was brokered by Asociacion de Futbolistas Españoles, the Spanish player union that is affiliated to FIFPRO.
Boho was raised in Madrid and also has represented clubs including Rayo Vallecano and Atlético Madrid.
FIFPRO spoke to her about the news.
What does a professional league actually mean for players?
We had some basic rights under a collective agreement last year negotiated by AFE – such as a minimum monthly wage - but all players were essentially part-time.
Now thanks to extra funding there will be a range of improvements including better pay and minimum conditions for training facilities and match stadiums.
In the past, we have had 10-hour bus journeys to get to games on the other side of Spain. All that will change from next season. It's a big step forward.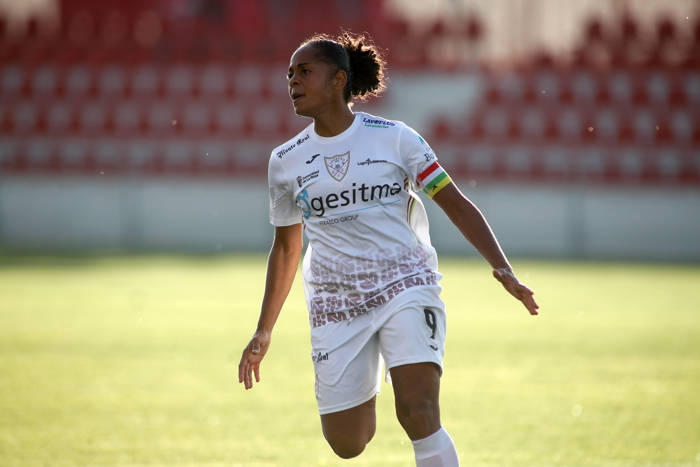 What was the motive for the new league?
We've had great support for AFE. Thanks to them we had the collective agreement and thanks to them we have a professional league.
Without their support, we would not have been able to achieve this. I'm 34 and in my early days when I started out what we have now was unthinkable.
What were conditions like back then?
We were hardly earning anything. In the times before the collective agreement, there were players getting less than 300 euros. We felt it was lack of respect.
With the salaries we could hardly reach the end of the month. A lot of the girls back then had to combine studying, working and playing football.
How did you start out as a footballer?
My family was always a football family. I have two older brothers, and I played with them. My brother was my first coach.
Back then seeing a girl in Madrid play football was very strange. There were very few of us. I persuaded the boys at my school to let me join an indoor-football team when I was about seven.
When the other teams saw that we had a mixed team they said they would easily beat us, but we gave them a shock when we started playing.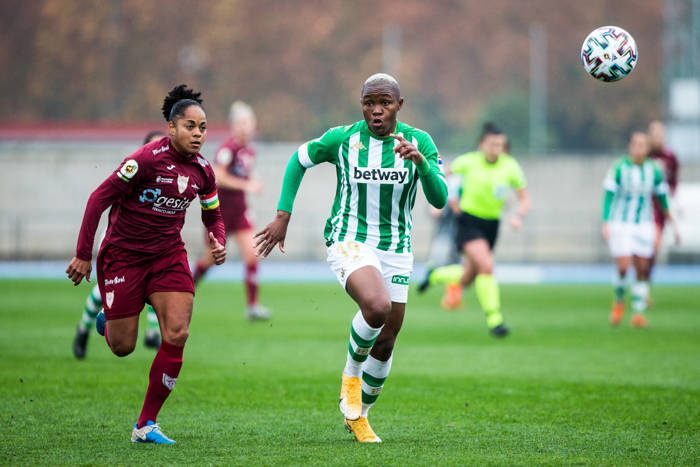 Did everyone accept you as a woman footballer?
There were insults: girl, go and clean the house, some said. The sad thing many times it came from adults. Being dark-skinned, I had racial insults as well. But this did not hurt me, it made me stronger. You have to find strength to confront these situations.
I don't experience that any more but if you like on social media you still see that, you see everything.
These days you don't hear people say: you can't play football. Women's football is more normal in Spain than it was 20 years ago.
How do you hope the Liga Ellas develops?
We have an important role. We have to be more professional off the pitch as well. We are not going to disappoint people.
Some players are lucky to be in top clubs with a men's team like Real Madrid and FC Barcelona. Logroño is a humble club started by two people who love football.
They want to join the biggest clubs, little by little. I hope I can help them on that pathway.