With our player associations, we support women footballers around the world to negotiate and secure better pay and conditions.
Equal treatment
FIFPRO believes both international, continental and national federations should provide equal compensation and conditions to men's and women's national teams. In the last two years, our affiliated player unions have helped female players achieve landmark deals in Australia, Norway, New Zealand and Finland in which there is equitable treatment for both national teams. We will continue to push for these advances.
World 11
We launched the FIFPRO Women's World 11 in 2015, when we invited women footballers to vote for their team of the year. FIFA agreed to present the 2019 Women's World 11 at the same televised gala in Milan where the Men's World 11 was unveiled. It was another small but important step on the road to equality.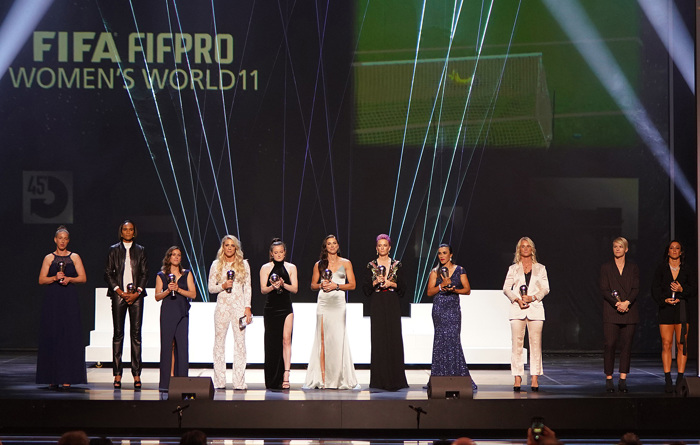 Industry Research
FIFPRO regularly undertakes research into women's football, with our most recent report Raising Our Game due out in February 2020. We will use the findings of this research – which includes a player survey - to support our negotiations with FIFA and other football stakeholders as we seek the optimum development of women's football.
Professional Leagues
Argentina became the latest country to start a professional league for women under an agreement in 2019 between the national player union Futbolistas Argentinos Agremiados and the national football association. The agreement is underpinned by a collective bargaining agreement which is based on a similar accord in men's football.