An award from the players, for the players. That is what the World 11 is all about.
Since 2005, FIFPRO has asked professional footballers worldwide to select the best players in the game. The response has been overwhelming: each year more than 25,000 players participate in this unique vote, including the game's biggest stars.
Your choice, your team
The principle is clear: each player gets a chance to participate and every vote is equally important.
The voting process starts about a month before the World 11s appear on stage. FIFPRO and approximately 70 affiliated players unions distribute unique links that will give players from all professional football clubs on the planet access to the digital voting platform.
We ask the players to select the three footballers who they think have been the best in their position during the previous season. There are four categories: goalkeepers, defenders, midfielders and forwards.
The players are free to choose any of their peers. Although the voting tool contains a guidance list with approximately 200 player names, players are also able to add other names if they are not mentioned on that list.
There is a 3-week window to vote.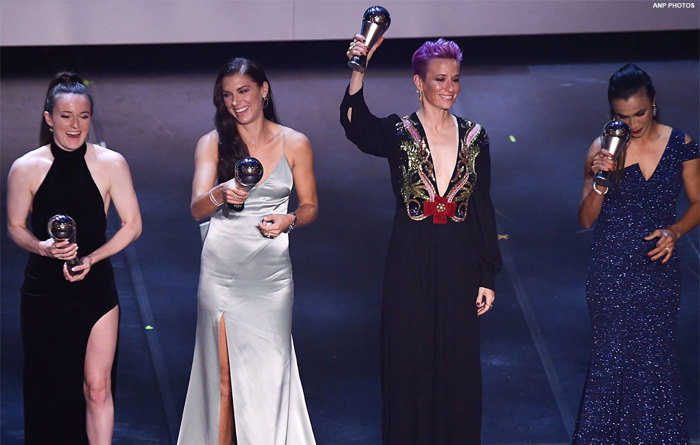 The players decide
Any suggestion that either FIFPRO or FIFA decides who will be in the World 11 is incorrect. The players decide!
The goalkeeper, as well as the three defenders, three midfielders and three forwards who received the most votes will be selected for the World 11. The remaining spot in the World 11 will be assigned to the outfield player with the next highest number of votes who is not selected already.
A week before FIFA and FIFPRO announce the World 11s, we'll publish the list of the 55 players who have received the most votes. The list consists of ten goalkeepers, fifteen defenders, fifteen midfielders and fifteen forwards.
World 11 on stage
Each year, the World 11s are officially presented during the Best FIFA Football Awards, where all players are welcomed on stage to receive their well-deserved trophy.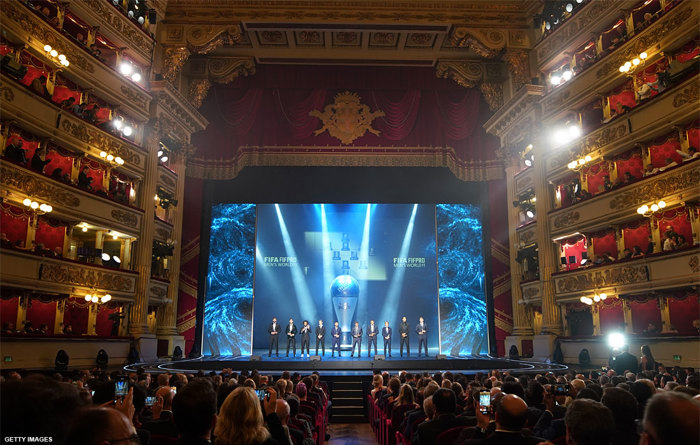 Click below for the official Rules of Allocation of the …