Joey Didulica estimates that he has had more than 20 concussions in his professional football career. One of them changed his life.
The Australia-born goalkeeper won league titles with Ajax and AZ in the Netherlands, and Austria Vienna. He represented the Croatia national team.
Then, in October 2006, a few days after his 29th birthday, he was hit in the face by a ball when in goal for AZ.
"It was an instant knock-out," he recalls, from watching video replays.
"When the ball hit my head, you could see my body just dropped dead. I was unconscious for an hour."
His wife wasn't at the game. Staff called her to pick him up, but when she arrived, Didulica didn't recognize her. "I didn't even know I had a child. And I was speaking German."
According to Didulica, the treatment he received was not optimal. "When I was carried off unconscious on a stretcher, going down the stairs, my neck was not stabilized. My head was wobbling left to right.
"The doctor didn't send me to the hospital, he just sent me home."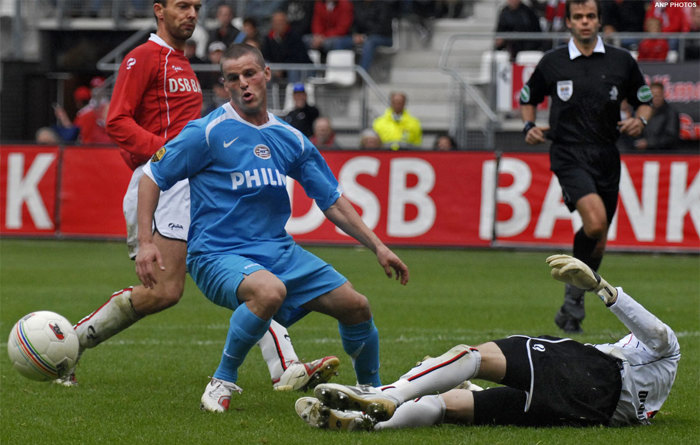 In the following days, Didulica had a lot of nausea and nerve issues, which caused him to shake a lot. Only after a couple of days a general practitioner diagnosed him as having suffered a concussion.
It took him almost two years to reappear in goal for AZ's first team. Later he had more concussions, including one in a match against Ajax when Luis Suarez – now at Barcelona - crashed into him after missing a penalty kick.
That collision also caused a serious spine problem and Didulica rarely played after that incident. In October 2011, he finished his playing career.
Now aged 42, he says he is still experiencing recurring headaches and other serious pains.
"I feel like I am a different person" after the 2006 concussion, Didulica says. "I have headaches every single day of my life. Even now I am having a headache," he says as he speaks to FIFPRO by phone from his home in Melbourne.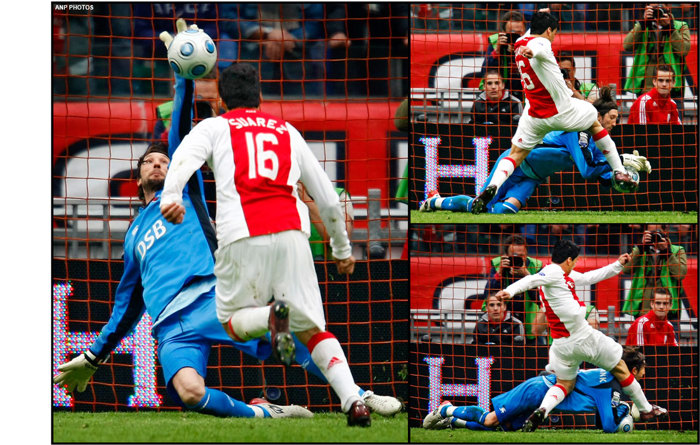 "I struggle with sunlight, the glare is killing me. I wear sunglasses all the time. I react to noises. I get the fog and then I can't think anymore."
"If it has been a busy day or if there have been a lot of people, then I am in bed by 8 or 9 o clock. I'm tired and drained, and I start slurring my words."
"I also think my brain is affected. I am not saying I was Einstein, but my results in school were good. Now, it is much harder for me to process information. I am still going to university to activate my brain and challenge myself, but it takes me a lot longer to process."
Even though Didulica suffered multiple concussions, he was never aware of the long-term health risks associated with concussion.
"Absolutely not," he said. "There was no research out there. You go down, no problem, you'll recover."
"Now I know I am not going to recover. There is no way in the world I am mentally the same as I was in 2006.
"I could easily become depressed, knowing what I used to do and what I can't do now.
"I can't have a normal job now from 9 to 5. I can't process that, my head would be spinning.
"I can't live a normal life. And honestly, I'm afraid of what the future holds. Will I become depressed and want to kill myself?"
"I do fear maybe a dementia coming on. I am only 42 years old."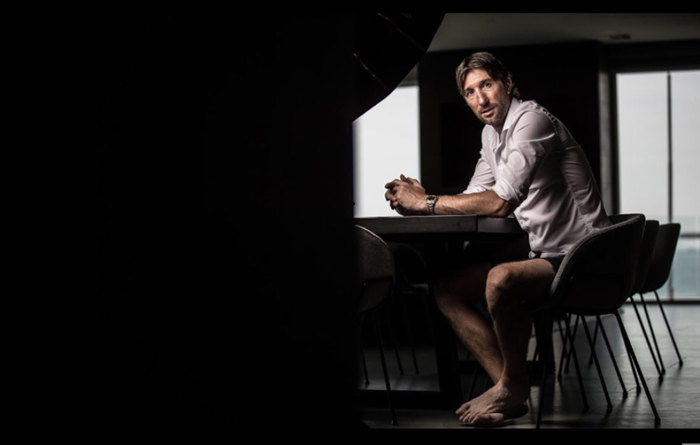 Didulica wants to help raise awareness about the risks of concussion in professional football. He knows that professional athletes always want to play.
"It is the most important thing in your life, you would do anything for your coach to score a goal and you wouldn't even consider a concussion bad: yes, it would be worth it."
"But there is so much life left to live, another 50 years or so. And to live all those years with pain, with fog or other repercussions of a concussion. Knowing that, you would quickly say no, forget it."
"If you ask me now, I would have stopped playing football after 2006. One hundred percent. Because now I see the effects. Life goes on and I am living a painful existence."
Extra substitution and ten-minute rule
FIFPRO is campaigning for an improved concussion protocol in professional football that - among other things - gives medical staff up to ten minutes to take a player to the changing room to decide if he has a concussion. Like in rugby union and the National Football League (NFL), a temporary substitute could be used and return to the bench if the player is not diagnosed with a concussion and is fit to return to play.
"It is definitely a good move for the safety of the player," says Didulica. "They should have done it a long time ago. Now that we have more information about concussion and more expert opinion, this shouldn't even be debated.
"You need time to assess a concussion. And you need a quiet environment. The last thing you want to do is making a decision in 20, 30 seconds while in front of fans. You have to ask questions, you have to settle the player down and you have to make an educated decision.
Didulica rejects the criticism that this rule could be abused by teams and coaches wanting an extra substitute in the final ten minutes of a match. "I think these are two separate debates. If you look at the health and wellbeing of the players, then you shouldn't even be talking about cheating. You have to look at the health of the players first and foremost."